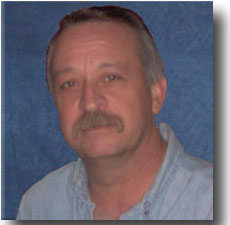 Dan Grindstaff is a second-generation Southern Baptist preacher. His father was a pastor for 25 years and Director of Missions for 13 years. Dan and his wife Terri have been married for 38 years and raised five sons, all of whom are living for Christ.
Dan earned his B.S. degree from Texas Tech University and his Masters of Divinity from Southwestern Baptist Theological Seminary. He started the ministry as a street evangelist, then began traveling, preaching all across the United States and in foreign countries. When his sons were little, he and Terri felt he shouldn't be away from home so much, so he pastored for 17 years while their boys were growing up. It was a good decision. They are five godly young men.
Dan has served his denomination in several capacities. He has been Director of Evangelism for local Baptist associations three times and has been on the State Evangelism Task Force, State Executive Boards and the Committee on Committees of the SBC.
After their last son graduated from high school, Dan and Terri felt the unmistakable call back into itinerant evangelism, with the full affirmation of his church, which even now continues to support his ministry.
Dan preaches Spiritual Awakening Conferences and evangelistic meetings in the US and abroad.